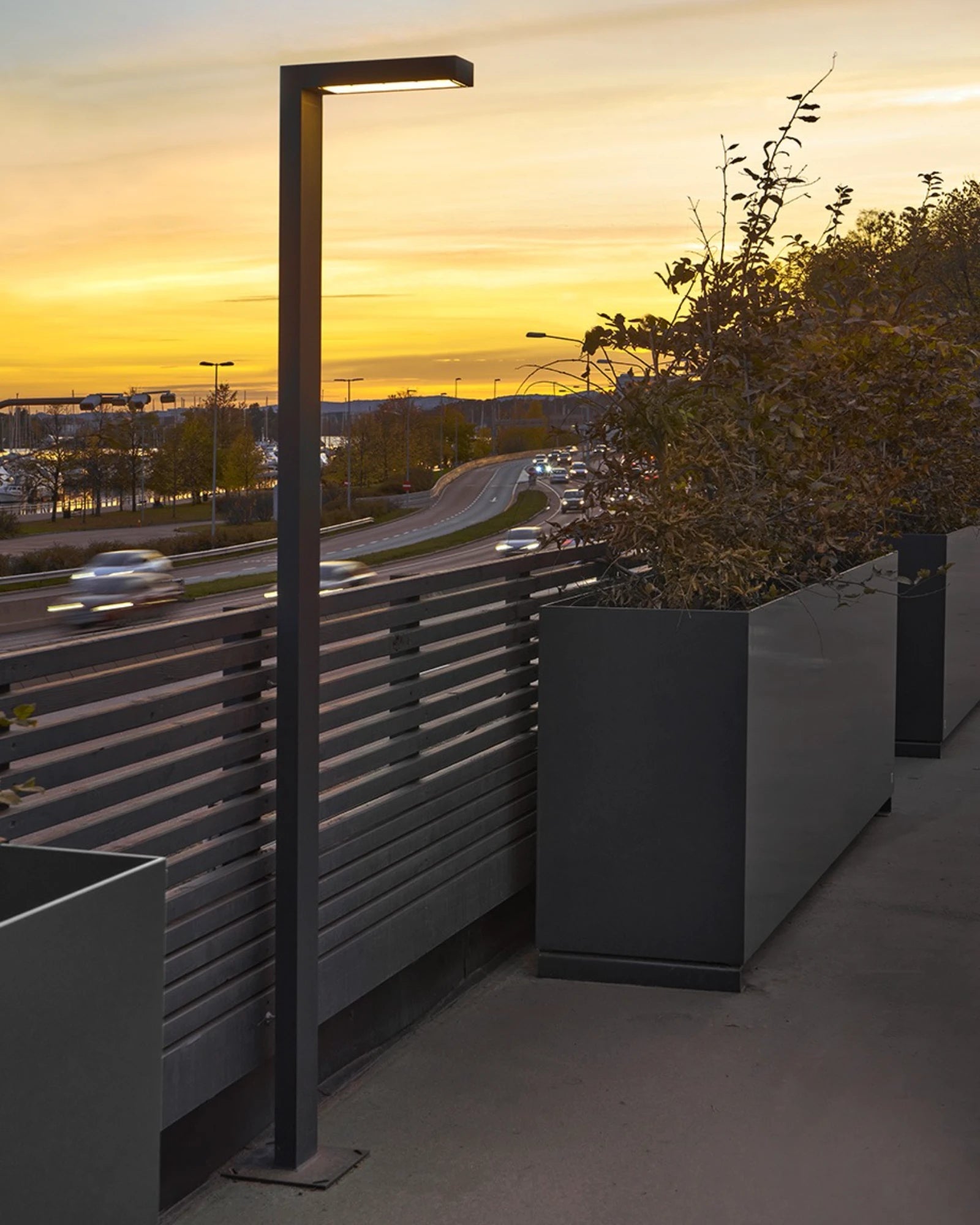 Asker Pole Light
---
Presenting the Asker Pole Light: a sleek and resilient lighting solution featuring a powder-coated aluminium pole, available in three sophisticated finishes - black, graphite, and white. Specifically designed for commercial spaces, this luminaire is perfect for illuminating pathways and walkways. With its clean design and durable construction, the Asker Pole Light provides a functional and stylish outdoor lighting option that seamlessly blends into various environments.

Powder-coated aluminium with black, graphite, and white finishes.
Designed for path lighting in commercial spaces.
Part of the Asker collection with versatile lighting alternatives.
Offers a blend of functionality and modern design.
Enhance your outdoor areas with the Asker Pole Light.

NOTE: This product includes the concrete anchor for installation. If you require alternative anchoring support please contact our customer service team.
Please make sure to select the desired options above before proceeding with the download.
This product has a lead time of 12-16 weeks for production and dispatch.
SKU: LC.NLYS.1360AL
Product specification
At Nook Collections, we're committed to original design, and providing our clients with a world-class curated collection of indoor and outdoor lights.
If you require additional details or have questions of the product specifications, please email our customer service team via our contact us page who would happily assist you!
Finish
Aluminium, Black or Graphite
Want to Discover Lighting Styles and Expert Tips?
Unveiling the transformative power of lighting, our designer lighting guide takes you on a journey through an array of lighting styles, understanding the art of balancing lighting types plus expert tips on choosing the right fixtures for your space, avoiding common mistakes, this guide ensures you'll never be left in the dark.
Read our Designer Lighting Guide