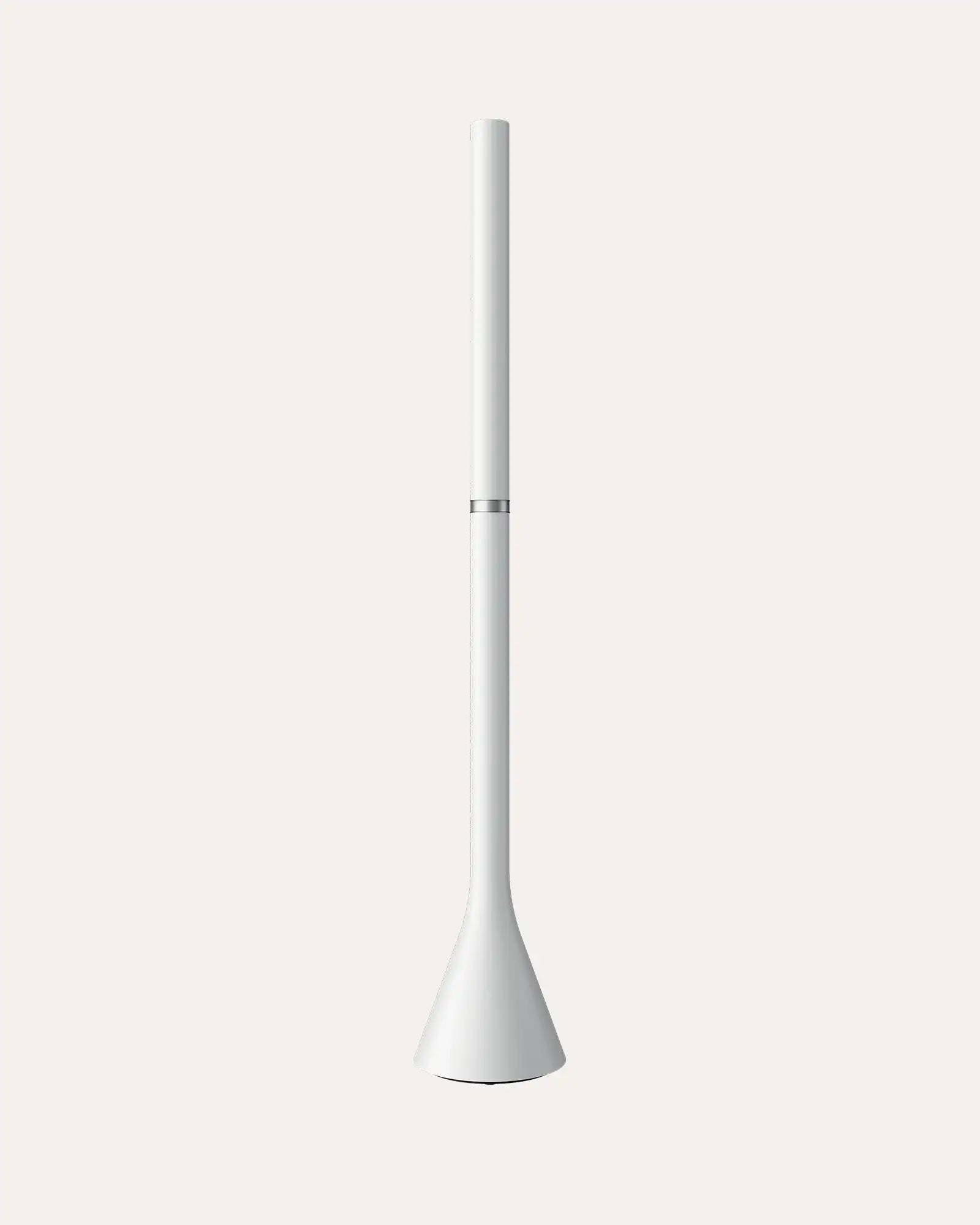 Croma Floor Lamp
---
The Croma Floor Lamp, a standout piece in Italian lighting, embodies contemporary lighting design with a slender structure inspired by the dynamic form of a 'quaver' or 'eighth' musical note.

Available in two distinctive metallic ombré colour schemes—green fading into black and bronze transitioning to nickel, the Croma Floor Lamp casts a fascinating wash of light upwards across walls and ceilings. For those who prefer a more subtle look, it's also available in textured black or white finishes.

At an impressive 1860mm tall, the Croma boasts a conical base for stability and a sleek body that casts a potent beam from its LED source. Conveniently located midway up the stem, a ring allows users to control the LED module and engage its dim-to-warm feature, which ranges from 2200K (20%) to 3200K (100%).

Available in two metallic ombré colour ways and two textured finishes.
LED source casts a potent ray of light upwards.
Features a dim-to-warm function ranging from 2200K to 3200K.
Please make sure to select the desired options above before proceeding with the download.
The lead time of this product usually takes 4-6 weeks.
SKU: EU.LOD/17270 3400
Product specification
At Nook Collections, we're committed to original design, and providing our clients with a world-class curated collection of indoor and outdoor lights.
If you require additional details or have questions of the product specifications, please email our customer service team via our contact us page who would happily assist you!
Finish
Bronze, Green, White or Black
Want to Discover Lighting Styles and Expert Tips?
Unveiling the transformative power of lighting, our designer lighting guide takes you on a journey through an array of lighting styles, understanding the art of balancing lighting types plus expert tips on choosing the right fixtures for your space, avoiding common mistakes, this guide ensures you'll never be left in the dark.
Read our Designer Lighting Guide