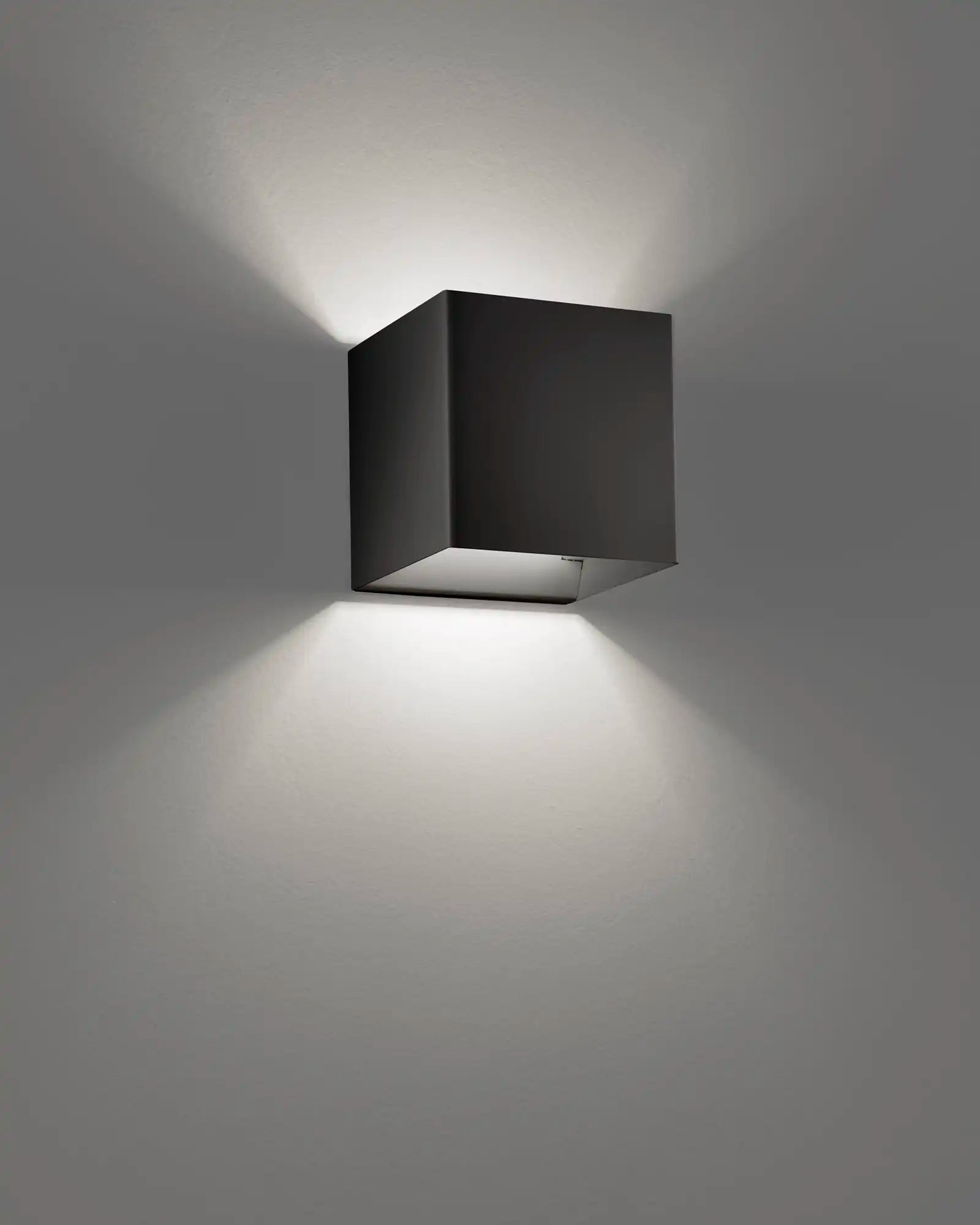 Laser Wall Light
---
The Laser Wall Light embodies technological sophistication wrapped in a seemingly straightforward architectural design. Housing a powerful integrated LED mechanism, it delivers indirect light exclusively against the wall, ideal for creating an ambient setting.

Featuring a compact and versatile box shape with an eye-catching architectural aesthetic, Laser is available in three distinct finishes - matte white, matte black, and champagne. This fixture generates a compelling two-way light that forms an interactive play of light and shadows on your wall. Its triangular interior design facilitates light diffusion both upwards and downwards.

Mounted flush against the wall, Laser emits either warm or cool light as per your preference. Fitted with a 15W LED, it boasts a Colour Rendering Index (CRI) of 92, promising true colour reproduction.

Available in three distinct finishes - matte white, matte black, and champagne.

Provides a functional and evocative two-way light.

Equipped with a 15W LED with a high Colour Rendering Index (CRI) of 92.

Also available in 3000K variant.
Please make sure to select the desired options above before proceeding with the download.
The lead time of this product usually takes 4-6 weeks.
SKU: EU.LOD/03652 2027
Product specification
At Nook Collections, we're committed to original design, and providing our clients with a world-class curated collection of indoor and outdoor lights.
If you require additional details or have questions of the product specifications, please email our customer service team via our contact us page who would happily assist you!
Finish
Matte Black, Matte White or Champagne
Want to Discover Lighting Styles and Expert Tips?
Unveiling the transformative power of lighting, our designer lighting guide takes you on a journey through an array of lighting styles, understanding the art of balancing lighting types plus expert tips on choosing the right fixtures for your space, avoiding common mistakes, this guide ensures you'll never be left in the dark.
Read our Designer Lighting Guide