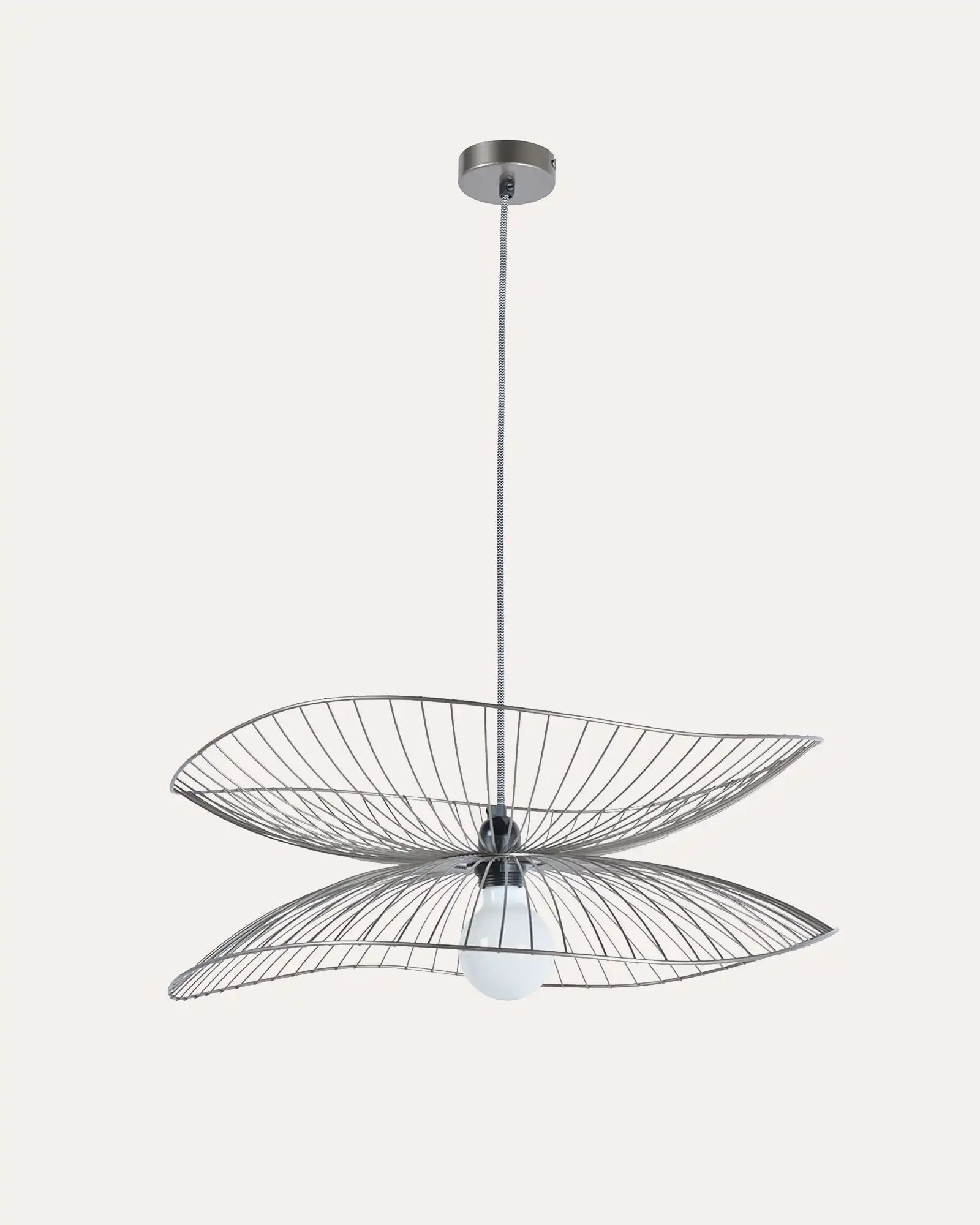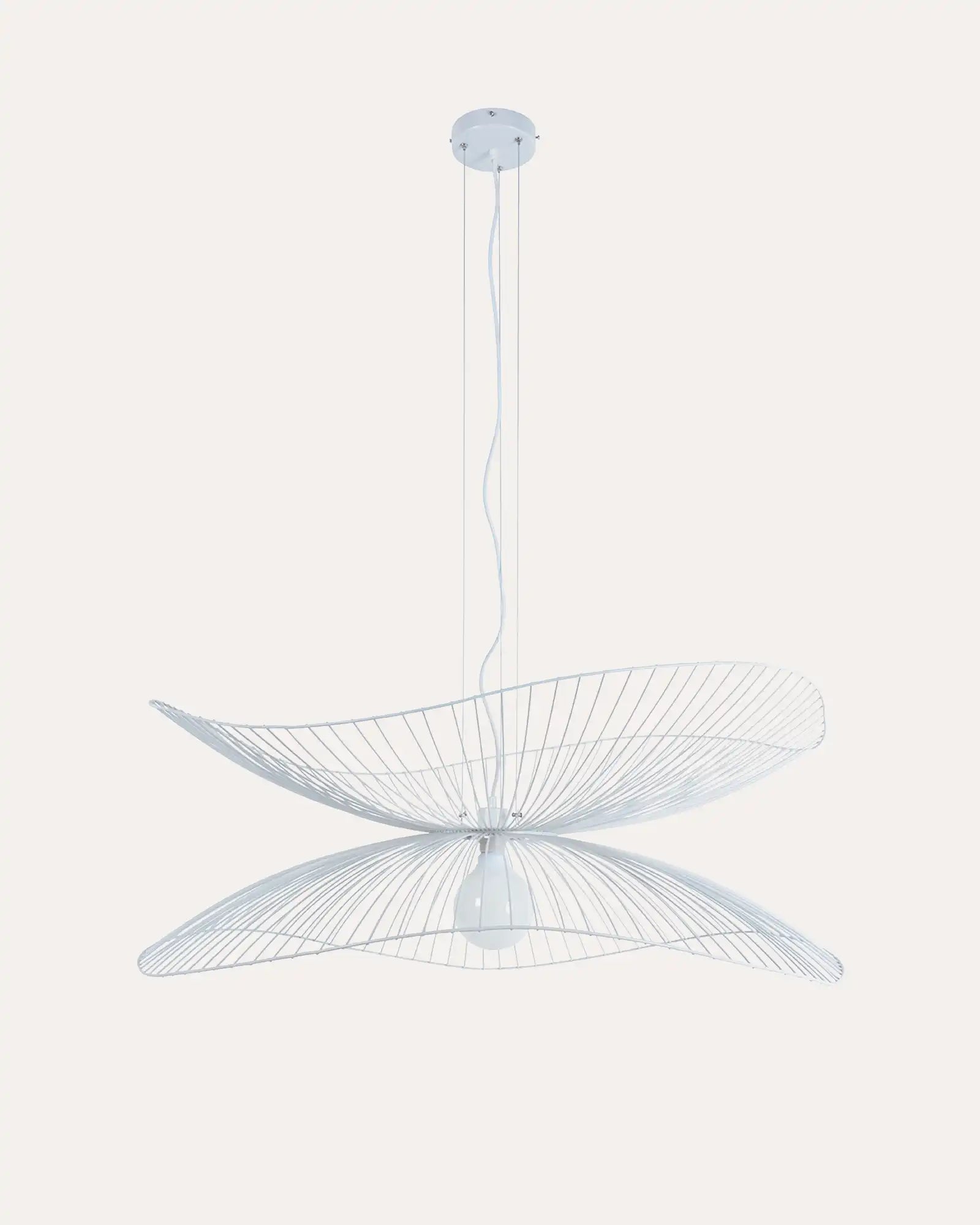 Libellule Pendant Light
---
Libellule Pendant is an elegant and timeless light fitting. Designed by Elise Fouin, Libellule is inspired by nature and organic forms.

Comprised of 2 aluminium wire shades, the finely curved wire is reminiscent of the architecture of insect wings. Perfect for lighting residential and commercial interiors including dining rooms, foyers, bars and restaurants.

Suspend as a single feature light or hang in a cluster of varying sizes and colours for a unique installation.

Libellule Pendant is available in 2 sizes in black, white, rose copper, taupe and champagne.

Dimmable dependant on the globe.
Please make sure to select the desired options above before proceeding with the download.
The lead time of this product typically takes 12-16 weeks.
If you require the product sooner, we do offer express shipping options (Airfreight) for an additional charge. Please don't hesitate to contact our support team for more information and assistance with your order.
SKU: LUM.FO20631
Product specification
At Nook Collections, we're committed to original design, and providing our clients with a world-class curated collection of indoor and outdoor lights.
If you require additional details or have questions of the product specifications, please email our customer service team via our contact us page who would happily assist you!
Dimension
Small: H 200mm, ⌀560mm
Large: H 400mm, ⌀1000mm
Finish
Black, White, Champagne, Copper or Taupe
Want to Discover Lighting Styles and Expert Tips?
Unveiling the transformative power of lighting, our designer lighting guide takes you on a journey through an array of lighting styles, understanding the art of balancing lighting types plus expert tips on choosing the right fixtures for your space, avoiding common mistakes, this guide ensures you'll never be left in the dark.
Read our Designer Lighting Guide