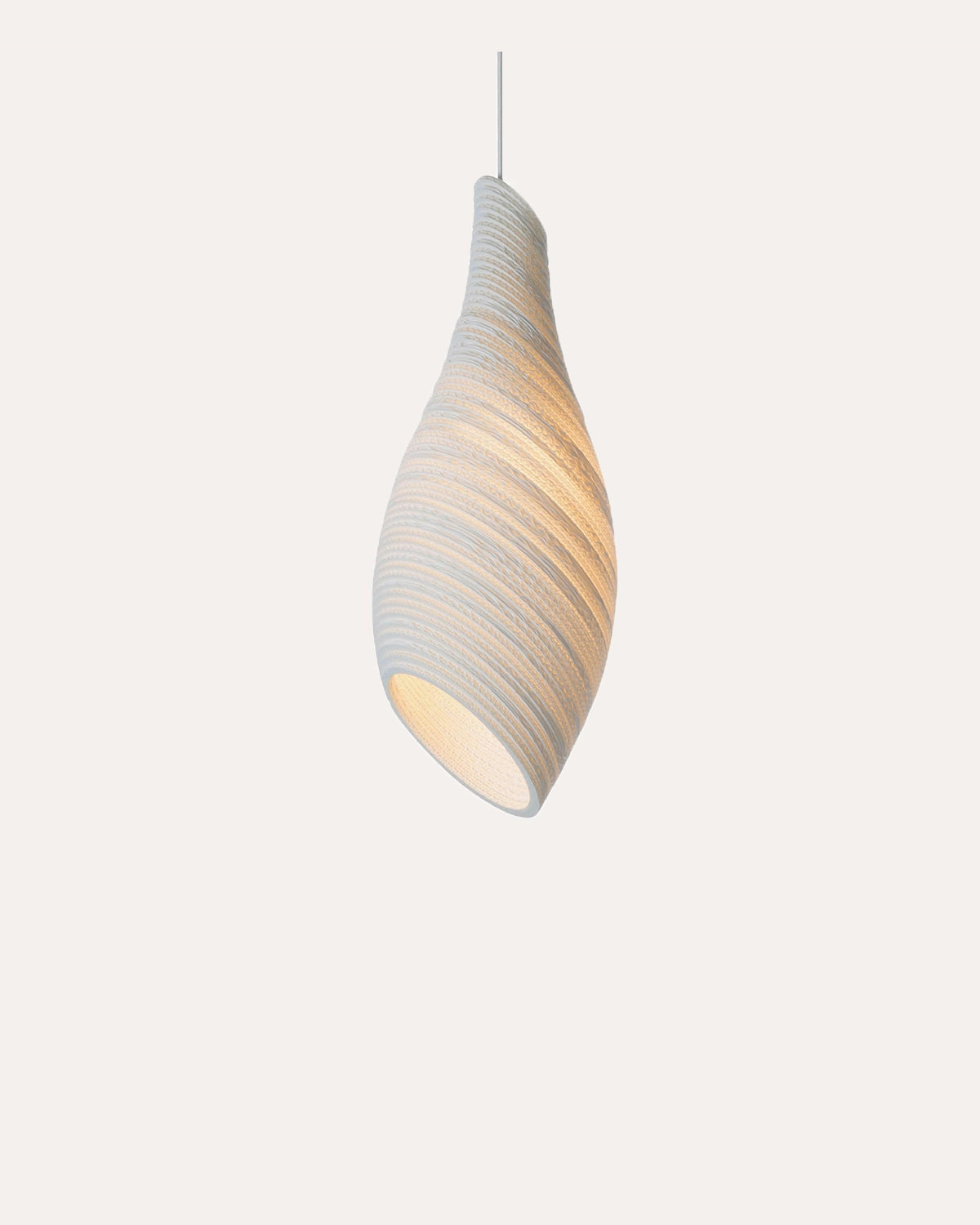 Nest Pendant Light
---
The Nest Pendant Light, a remarkable and captivating lighting solution that seamlessly merges contemporary design with organic inspiration. Drawing influence from the intricate structure of a bird's nest, this pendant light adds a touch of natural elegance to any interior space.

Available in two size options and featuring a unique web-like design. The intriguing design casts enchanting shadows and patterns on surrounding surfaces, creating an inviting and warm atmosphere.

The adjustable cable length ensures versatility in installation, making the Nest Pendant Light an excellent choice for diverse ceiling heights such as a void and spatial requirements for cluster displays. 

Inspired by the structure of a bird's nest
Two size options
Adjustable cable length

Compatible with LED bulbs
Suitable for various ceiling heights and spaces
Please make sure to select the desired options above before proceeding with the download.
Estimated lead time: 12-14 weeks (air-freight available upon request)
SKU: RL.GP.8-271.NAT
Product specification
At Nook Collections, we're committed to original design, and providing our clients with a world-class curated collection of indoor and outdoor lights.
If you require additional details or have questions of the product specifications, please email our customer service team via our contact us page who would happily assist you!
Dimension
Small: Ø 240 x H620mm
Large Ø 330 x 850mm
Material
Recycled corrugated cardboard
Want to Discover Lighting Styles and Expert Tips?
Unveiling the transformative power of lighting, our designer lighting guide takes you on a journey through an array of lighting styles, understanding the art of balancing lighting types plus expert tips on choosing the right fixtures for your space, avoiding common mistakes, this guide ensures you'll never be left in the dark.
Read our Designer Lighting Guide