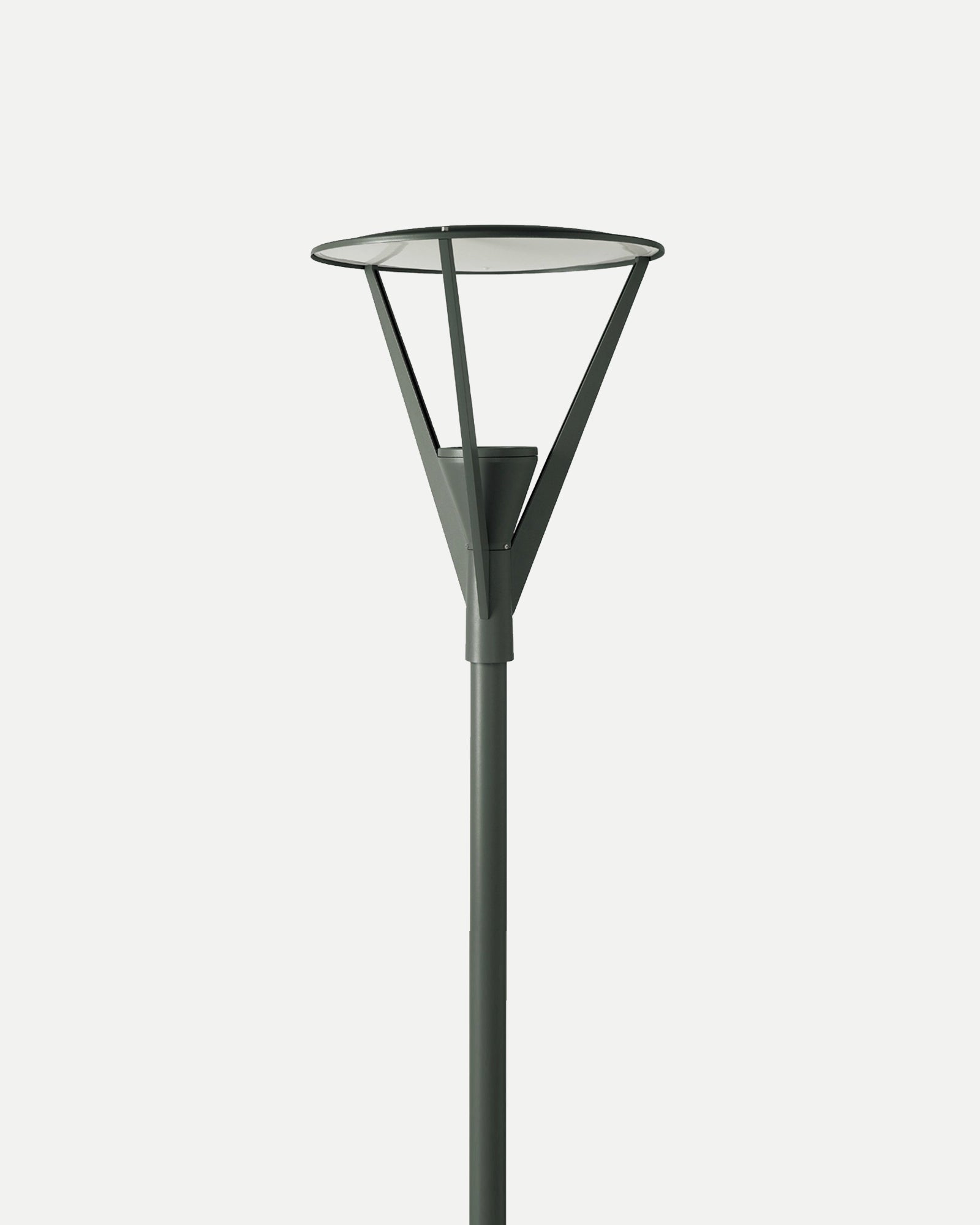 Nice Pole Light
---
The Nice Pole Light is your answer to outdoor lighting that marries aesthetics and durability in one sleek design. With two finish options - the modern allure of aluminium or the bold statement of graphite - this light effortlessly complements your outdoor decor.

Weatherproof Performance: Boasting an IP65 rating, the Nice Pole Light defies dust and resists splashes, ensuring reliable operation in all outdoor conditions.

Versatile Illumination: Whether you're lighting up walkways, gardens, or driveways, this pole light provides both style and function to your outdoor spaces.

Premium Material: Crafted from powder-coated aluminium, this fixture seamlessly combines elegance with longevity.

Easy Installation: The Nice Pole Light is designed for hassle-free installation, making it an ideal addition to your outdoor lighting setup.

Illuminate your outdoor areas with confidence, knowing that Nice Pole Light delivers a perfect blend of aesthetics and resilience for your outdoor lighting needs.
Please make sure to select the desired options above before proceeding with the download.
This product has a lead time of 12-16 weeks for production and dispatch.
SKU: NLYS.5001AL
Product specification
At Nook Collections, we're committed to original design, and providing our clients with a world-class curated collection of indoor and outdoor lights.
If you require additional details or have questions of the product specifications, please email our customer service team via our contact us page who would happily assist you!
Dimension
H Min 4320 - Max 5190 x W550mm
Want to Discover Lighting Styles and Expert Tips?
Unveiling the transformative power of lighting, our designer lighting guide takes you on a journey through an array of lighting styles, understanding the art of balancing lighting types plus expert tips on choosing the right fixtures for your space, avoiding common mistakes, this guide ensures you'll never be left in the dark.
Read our Designer Lighting Guide