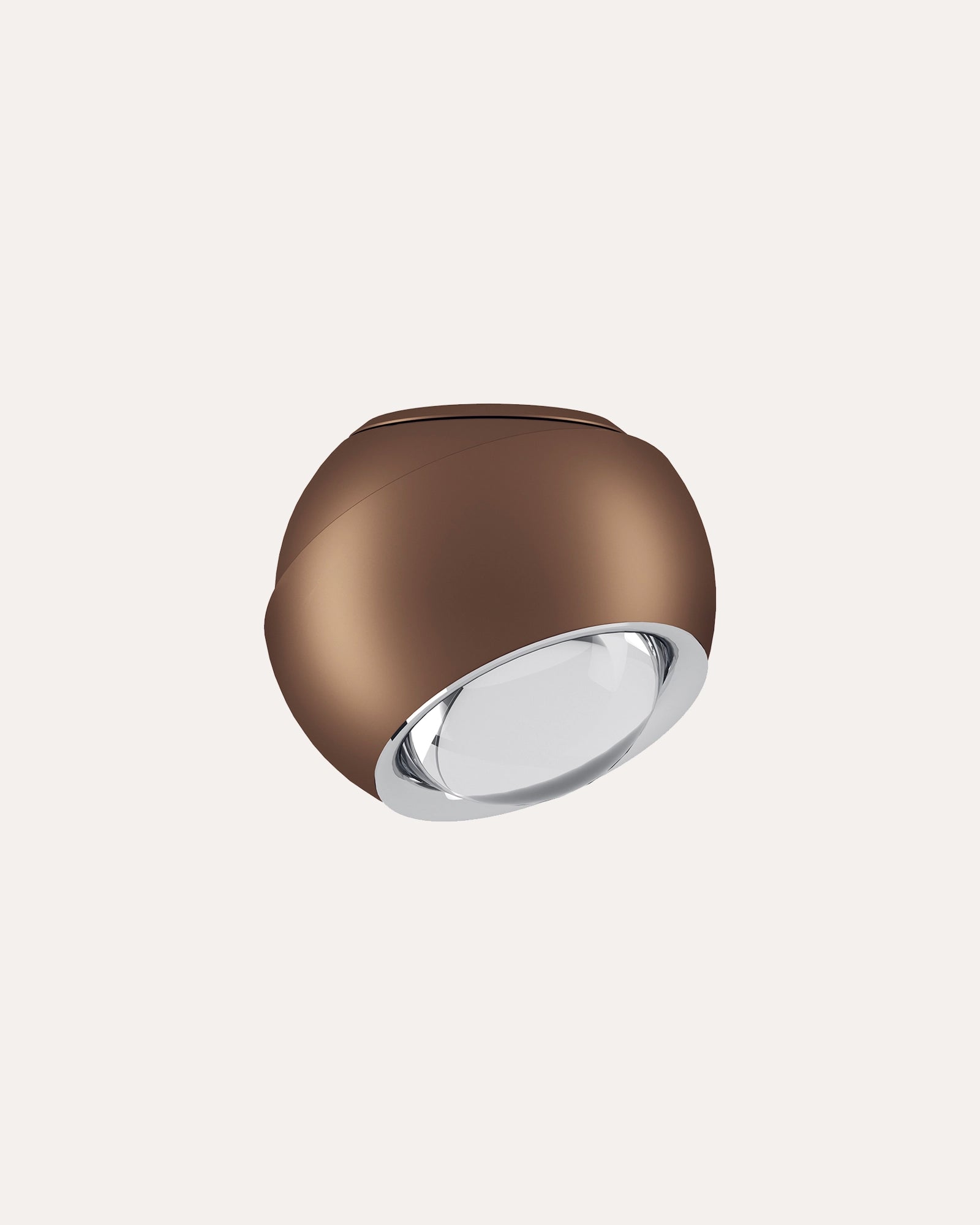 Spider Ceiling Light
---
The captivating Spider Ceiling Light, designed with a striking spherical form reminiscent of an eyeball. This innovative design boasts the ability to rotate by 320 degrees and tilt laterally by 90 degrees, ensuring you have complete control over the light's direction. With its functional yet versatile features, the Spider Ceiling Light lets you effortlessly adjust the light source, directing the glow both downwards and laterally to suit your needs.

The Spider Ceiling Light features a unique spherical design that offers a modern and eye-catching aesthetic.
Enjoy the convenience of a light fixture that can be rotated by 320 degrees and tilted laterally by 90 degrees.
Achieve personalised lighting effects by directing the light source downward or laterally.
Enhance your space with this contemporary ceiling light that combines functionality with style.
Choose from four exquisite finishes: Matte Black, Matte White, Matte Champagne, and Terra.
Please make sure to select the desired options above before proceeding with the download.
The lead time of this product usually takes 4-6 weeks.
SKU: EU.LOD/18340 2027
Product specification
At Nook Collections, we're committed to original design, and providing our clients with a world-class curated collection of indoor and outdoor lights.
If you require additional details or have questions of the product specifications, please email our customer service team via our contact us page who would happily assist you!
Finish
Matte Black, Matte Champagne, Matte White or Terra
Lamp
LED 10W 2700K (3000K available on request)
Want to Discover Lighting Styles and Expert Tips?
Unveiling the transformative power of lighting, our designer lighting guide takes you on a journey through an array of lighting styles, understanding the art of balancing lighting types plus expert tips on choosing the right fixtures for your space, avoiding common mistakes, this guide ensures you'll never be left in the dark.
Read our Designer Lighting Guide