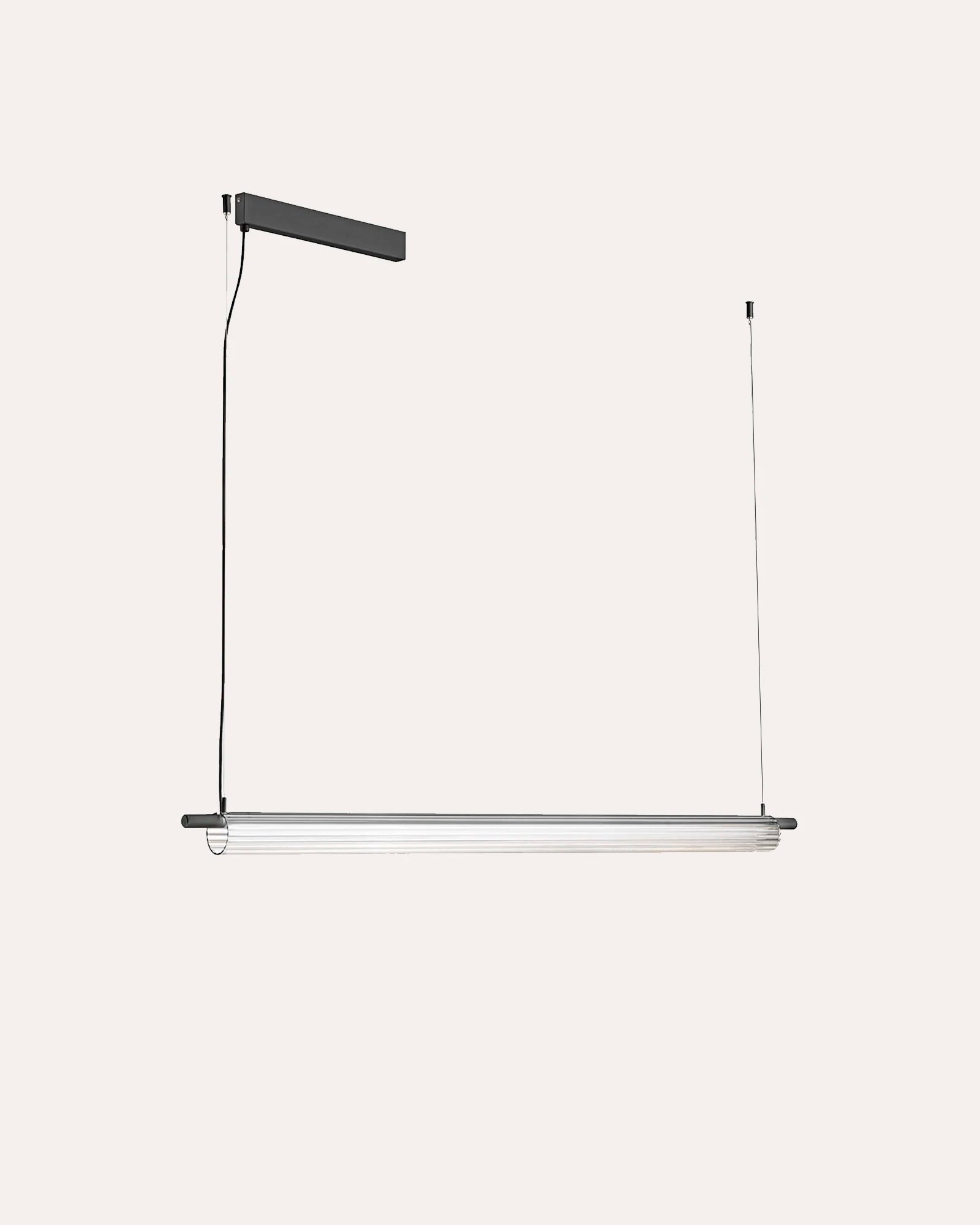 Trisel Pendant Light
---
The Trisel Pendant Light, an epitome of craftsmanship and elegance, features a hand-blown glass, softened by finely grooved stripes for a unique transparent effect. This pendant blends lightweight glass and slender metal parts harmoniously. Eye-catching knurled engravings on the metal rod's ends, peeking from the glass, add a geometric pattern reflecting meticulous attention to detail. The colours, applied by hand using liquid paint, highlight the light's authenticity. Ideal over a dining table, Trisel comes with dimming capabilities for adjustable light warmth.

Expertly handcrafted with softened glass and slender metal.
Features thin grooved stripes on the glass for a transparent look.
Detailed knurled engravings on metal ends add geometric charm.
Hand-applied liquid paint in multiple colour options.
Perfect over a dining table with adjustable light warmth capabilities.
Please make sure to select the desired options above before proceeding with the download.
The estimated lead time for this product is 6 weeks.
SKU: OL/4000M-NO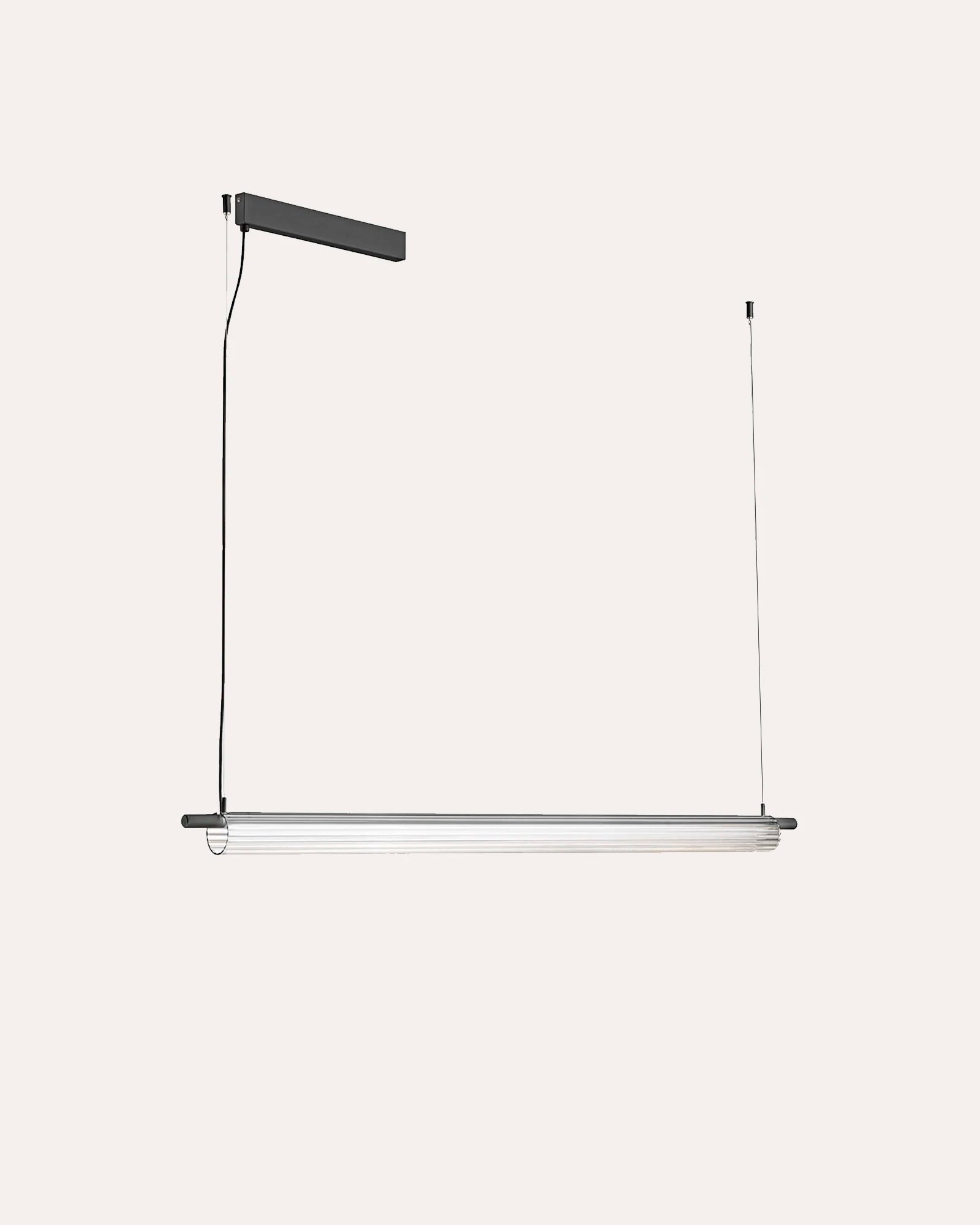 Product specification
At Nook Collections, we're committed to original design, and providing our clients with a world-class curated collection of indoor and outdoor lights.
If you require additional details or have questions of the product specifications, please email our customer service team via our contact us page who would happily assist you!
Finish
Matte Black, Painted Burnished, Titanium, Rich Gold or Earth Brown
Lamp
1x 35W MAX LED, 24Vdc, 2700K, CRI>90
Want to Discover Lighting Styles and Expert Tips?
Unveiling the transformative power of lighting, our designer lighting guide takes you on a journey through an array of lighting styles, understanding the art of balancing lighting types plus expert tips on choosing the right fixtures for your space, avoiding common mistakes, this guide ensures you'll never be left in the dark.
Read our Designer Lighting Guide