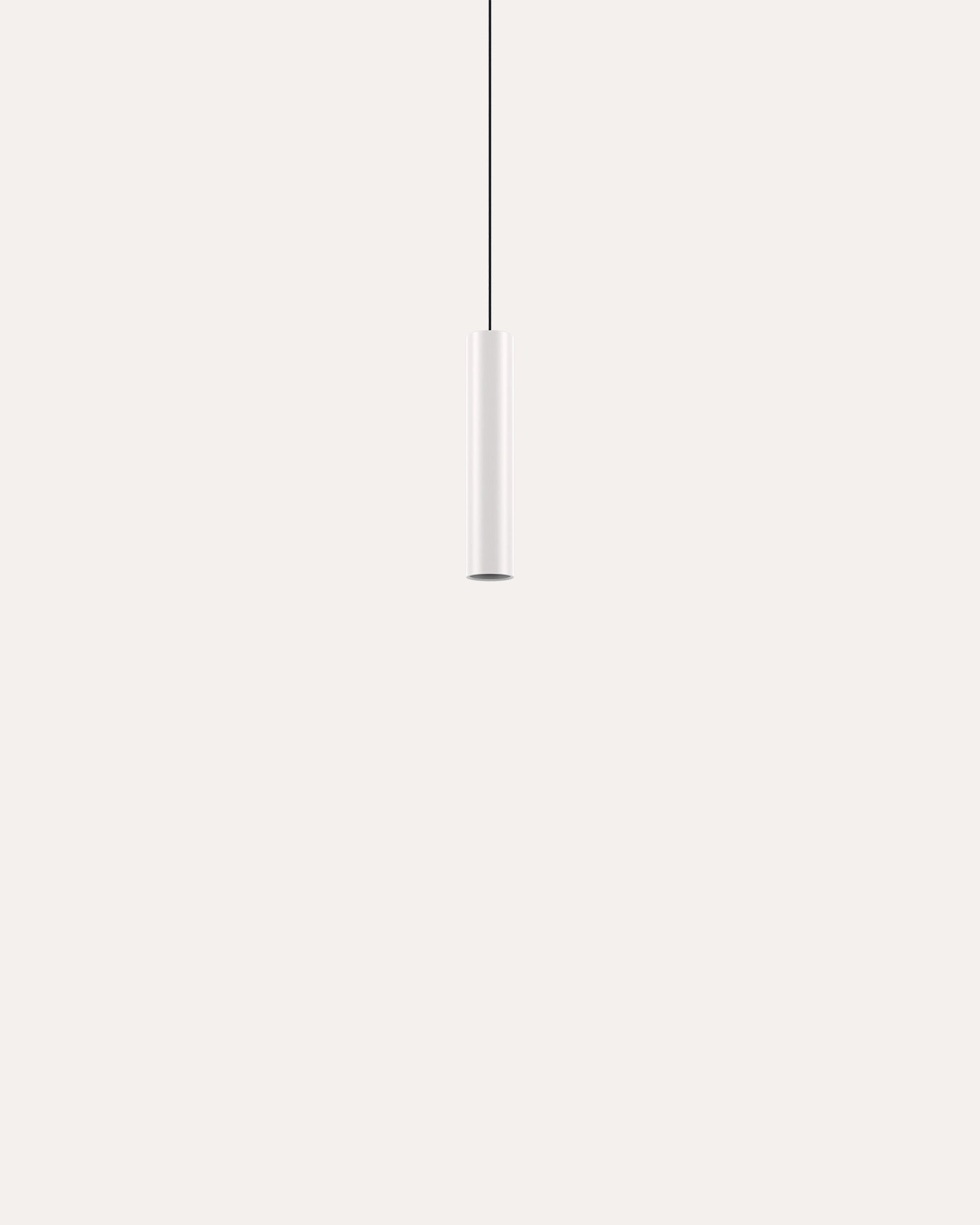 A-Tube Pendant Light
---
The A-Tube Pendant Light, an exquisite piece of Italian craftsmanship that harmoniously blends form and function. Crafted from precision-cast aluminium, its slender tube design elegantly radiates direct illumination from its base, offering a stylish yet practical lighting solution for your interior. The A-Tube Pendant Light boasts a sleek and minimalist Italian design, expertly crafted from aluminium. Emitting direct illumination from its base, this luminaire adds both functionality and aesthetics to your space.

Available in small, medium, and large sizes, providing versatile options to suit your preferences.
Choose from three distinct finishes to perfectly complement your interior decor.
Embrace creative possibilities by arranging these cylindrical suspension lamps in clusters or rows, allowing for personalised and harmonious configurations.

NOTE: The ceiling canopy is available for purchase separately. If you need a single canopy, please purchase through this link Standard Ceiling Canopy, or for a cluster canopy, choose from the available options. Should you require any assistance with your ceiling canopy selection, don't hesitate to contact our customer service team.
Please make sure to select the desired options above before proceeding with the download.
The lead time of this product usually takes 4-6 weeks.
SKU: EU.LOD/09622 3500
Product specification
At Nook Collections, we're committed to original design, and providing our clients with a world-class curated collection of indoor and outdoor lights.
If you require additional details or have questions of the product specifications, please email our customer service team via our contact us page who would happily assist you!
Dimension
Small: H300 x Ø60mm
Medium: H600 x Ø60mm
Large: H1000 x Ø60mm
Finish
Matte White, Matte Black or Coppery Bronze
Want to Discover Lighting Styles and Expert Tips?
Unveiling the transformative power of lighting, our designer lighting guide takes you on a journey through an array of lighting styles, understanding the art of balancing lighting types plus expert tips on choosing the right fixtures for your space, avoiding common mistakes, this guide ensures you'll never be left in the dark.
Read our Designer Lighting Guide